San Diego College of Continuing Education (SDCCE) is the adult education division of the San Diego Community College District (SDCCD). As the largest provider of noncredit education in California, SDCCE's mission is to provide accessible, equitable, and innovative quality education and career training to adult students. SDCCE has offered free career training and classes continuously for more than 100 years.
Founded in 1914 on the principles of inclusion and social justice, SDCCE welcomes every immigrant, refugee and underserved population to fulfill educational goals. At SDCCE, adult students find a fun and positive learning environment for every skill level. Students come from across 50 states and from 159 foreign countries, to learn in more than 70 free career training programs and in thousands of free classes. In addition to a traditional schedule of fall, spring and summer semesters, many programs enroll year-round in an open-entry, open-exit format and offer classes in the evenings, weekends and online allowing students to pursue higher education or career training while maintaining other responsibilities and active lives.
SDCCE's short-term free career training programs include areas within Business, Accounting/Business Information Worker, Automotive, Child Development, Clothing and Textiles, Computers and Information Technology, Digital Media, Culinary, , HVAC (Heating, Ventilation and Air Conditioning), Healthcare, Plumbing, Upholstery and Welding. Additional free classes include High School Diploma/Equivalency, English as Second Language, and Emeritus (classes with instruction focused for age 55+). Programs are available at seven campuses in San Diego from the Barrio Logan community in the south, to Miramar in the north. Students also attend classes at over 200 community locations.
SDCCE was one of the first community college continuing education institutions in California to meet the standards for independent accreditation from the Western Association of Schools and Colleges. Noncredit classes are free because SDCCE is part of the California system of higher education.
Transitioning Students to Careers and College
Students attend classes for many reasons: some are returning to education to complete high school diplomas or equivalencies after being away from school for years, and SDCCE helps them succeed and in many cases, transition to continue higher education. Professionals including doctors, lawyers and engineers can be found in computer labs learning advanced software applications, or the latest trends in media technology to help them excel in a current job. Thousands of adults are in hands-on environments learning a new trade or preparing to enter the workforce.
SDCCE students who are enrolled at City, Mesa or Miramar College: 4,469
SDCCE is one of the largest "feeders" in the San Diego region that transitions students to City, Mesa, and Miramar colleges. SDCCE students benefit from credit-by-exam agreements with SDCCD colleges, enabling those who choose to continue with their education to receive college credit for training completed at SDCCE.
Certificates of completion
SDCCE awards more certificates of completion annually than any other noncredit adult educational institution in the state of California.
235 High School Diplomas
9,951 Program Certificates
Student educational goals
Education of students
Age of students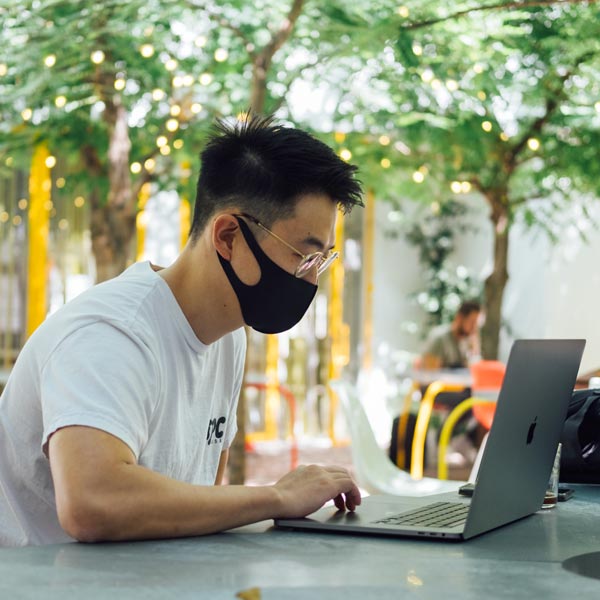 Race/ethnicity of students
Dedicated Faculty and Staff
Faculty and staff are at the heart of SDCCE. Each is dedicated to creating a supportive learning environment for student success. Faculty experts come from around the globe, bringing with them real-world diversity, experience and top academic credentials including Masters and Doctorate degrees. SDCCE administrators, faculty and staff have thousands of years of combined experience in adult education. The commitment to organizational success and student achievement results in SDCCE faculty and staff being recognized locally and nationally.
Community Partnerships
SDCCE works closely with the community to build a successful future for adults in San Diego. Collaborations and partnerships leverage resources, and make communities stronger. SDCCE is proud to be part of a teamwork approach to building regional success and have many examples of leadership from organizations in San Diego.
Air Pollution Control District County of San Diego
Alliance for African Assistance
American Medical Response
American Personal & Private Chef Association
ARC of San Diego
BAE Systems
Balboa Nursing and Rehabilitation
Center for Community Solutions
Cesar Chavez Service Clubs
City Heights Community Collaborative
City Heights Community Development Corporation
City of San Diego Library
City of San Diego Office of Economic Development
City of San Diego Promise Zone
Communication and Electronics Association
Computers 2 San Diego Kids
Connect 2 Careers
County of San Diego Health and Human Services Agency
County of San Diego Probation Department
District Attorney CARE Center
East County Veterans Collaborative
East Region Collaborative Network
Employee Rights Center
Fair Housing
Family Health Centers of San Diego
Father Joe's Villages
Feeding San Diego
Gafcon
GRID Alternatives
I-CAR (Inter-Industry Conference on Auto Collision Repair)
Innovation High School
International Iron Workers Local 229
International Rescue Committee
Jacobs and Cushman San Diego Food Bank
Jacobs Center for Neighborhood Innovation
Jewish Family Services
Job Corps
KRA/South Metro Career Center
Kaiser Permanente Mobile Health Van
Kyocera
La Maestra Community Health Centers Dental
Lincoln Electric
Lincoln High School Cluster
MCAS Miramar
Mental Health America
Midway Museum
NASSCO
National Conflict Resolution Center
Neighborhood House Association
Qualcomm
READ San Diego
RISE San Diego
SANDAG
SAY (Social Advocates for Youth)
San Diego Airport
San Diego Blood Bank
San Diego Brain Injury Foundation
San Diego Gas & Electric
San Diego Housing Commission
San Diego LGBT Community Center
San Diego Rescue Mission
San Diego Self Sufficiency Program
San Diego Sheet Metal Local 206
San Diego Unified School District
San Diego Veterans Coalition
San Diego Workforce Partnership
San Diego Youth Development Office
Second Chance
Sempra Utilities
Community Newsletter
Get the latest news from San Diego College of Continuing Education from events, to partnerships, resources, new certificate programs and classes, and student success stories. Please subscribe below.